History of the Brittnepoo 📚
It's hard to detect exactly when this beautiful breed came into existence first, as there's very little information to support this breed. One of the most remarkable things about this dog is both of their parents were bred to hunt and retrieve.
The Brittany Spaniel was given its name from the French province of Britany. This dog also has mixed bloodlines coming from a Welsh Springer Spaniel and an Orange and White settler. This breed was commonly used for hunting birds and was registered as an official breed by the American Kennel Club in 1934.
Whereas the Poodle came from Germany, and then its popularity spread to France, becoming France's national dog. There are three different types of Poodle known as the Standard, Miniature, and toy. The French tend to use the Standard Poodle to hunt ducks, The Minature Poodle as a truffle hunter, and the Toy Poodle as a companion. This breed later became registered by the American Kennel Club in 1886. Another doodle coming from France, that I've written about is the French Boodle, a French Bulldog Poodle mix.
Receive our Smart Poodles - Smart Tricks eBook free.
Join below for instant access!
What do they look like? 🐩
While most hybrid Doodle breeds can have a mixture of characteristics from both parents, the Brittnepoo is quite different when it comes to its appearance. The Birttnepoo looks more like its Brittany Spaniel parent and has a square body, round head, long muzzle, and wide ears. Plus, it tends to have long and straight legs, round feet and arched toes. You can also expect a Brittneypoo to have dark oval eyes and 
The height of a Bittnepoo can vary slightly; first of all, a male can grow up to 15-20inches/38cm-50cm and can weigh between 45-50lbs/20-22kg. At the same time, the female can grow up to 14-18inches/35-45cm and weigh between 35-45lbs/15-20cm. 
If you're looking to buy a Brittnepoo, it's most likely you will have a lot of options to choose from; they have a variety of different coat colors! Some of the most common colors are black, white, brown, or silver, all depending on what genetics it inherits. Sometimes they even have a combination of a couple or triple colors on their coat. The most common mix of colors is orange and white or silver and white. 
Temperament ✨
While it might have a hunting instinct, this dog is a sensitive breed, and you should be cautious about using a stern voice when training. They are also eager to please, which makes them a loving companion to any adult or child. This hybrid also tends to inherit intelligence from both parents, which means they can learn tricks and disciplines easily. 
These dogs are a highly energetic breed and require a lot of physical exercises and mental stimulation, so they don't engage in boredom behaviors like chewing your furniture or barking.
If you're an athlete, then they will love to accompany you on walks and runs.  
Are Brittnepoo's easy to train? 🐕‍🦺
If you're a first-time dog owner, then it's going to be easier for you to raise a Brittnepoo than some other breeds, as they're really easy to train! I'm not exaggerating either; their Poodle parent is highly intelligent, which means they also learn tricks quickly. 
Similarly, their Brittany Spaniel parent is extremely loyal and obedient; it actually gets referred to as one of the most obedient dogs in the world. Therefore combine them together, and you get a dog that's easy to learn and train. If you plan on owning this Doodle, make sure you start training them from an early age, as young as 8 weeks, and the best way to train them is through positive reinforcement. 
Are they hypoallergenic? 🤧
One of the major factors that might persuade you to buy a Brittnepoo is that they are close to hypoallergenic! While no dog is completely hypoallergenic, they do inherit their coat most of the time from their Poodle parent. 
This means that they don't shed much, in fact very minimally, and are great to own if you or your family members suffer from many allergies! Do note though their coat texture might vary, they have been known to inherit a soft, dense coat like their Brittney Spaniel parent or a fine curly coat like the Poodle. 
Grooming requirements ✂️
Just because this hybrid dog breed doesn't shed much and is hypoallergenic does not mean you should neglect its grooming. The truth is having a combination of hair like both parents will still need several brushes a week to help maintain its coat and stop it from becoming matter. Unlike some breeds, the Brittnepoo does not need regular bathing, they should only be bathed every couple of months.
It's important, though, that you use a dog shampoo that's made specifically for sensitive dog skin when you do bathe them. Doing this will allow you to maintain a natural balance of your dog's skin and stop it from getting dried out quickly. It will also prevent their skin from getting rashes or becoming itchy. 
You should know that the Brittnepoo is a very social and outdoor breed, and you should check their fur frequently for tricks. Also, because they have floppy ears, sometimes water can get trapped inside easily, causing bacteria growth. You should regularly clean their ears to make sure there is no foreign material in them or fungus. 
Dietary requirements 🦴
A Brittnepoo should have three cups of dog food each day. You will want to avoid food that is grain-free and one that lacks fillers. Sometimes it might be best to get food for your dog that is natural and matches their cravings. 
For example, their Poodle parent used to hunt dogs; you might wish to give them fish to give them a taste that matches their instincts. Most importantly, it would help if you spoke to a vet who will advise you on the best food for this breed to eat and based on their age and weight. 
Health problems 💊
Most of the time, the Brittnepoo is a healthy dog to own; it hardly ever gets sick or suffers any major ailments. That means apart from routine checkups and vaccinations; you don't have to worry too much about vet bills. It can, however, from time to time, be prone to having the following diseases:
Hip dysplasia: This is when the ball and socket in their hip joint grow at different rates causing mobility issues and often osteoarthritis at a later age.
Hypothyroidism: An underactive thyroid that causes its functions to slow down. Typical signs are weight gain, skin changes, lethargy, and more. If this is to happen to a Brittnepoo, usually they will receive hormones to take
Progressive Renal Atrophy: Where their photoreceptor cells in their eyes deteriorate, causing problems to their vision.
Insulinoma: A tumor on their pancreas due to an overproduction of insulin. Dogs can often become week and feel lightheaded. 
Cushing's disease: When their adrenal gland produces too much cortisol and causes increased thirst, urination, hair loss, increased appetite, muscle weakness, and more.
Leg Perthes Calve disease: A hereditary condition that causes a Brittnepoo to limp on one leg due to the pain in the affected leg. 
As mentioned before Brittnepoo's won't always have these medical issues, but it's crucial you take them to a vet for regular checkups to rule them out. 
Brittnepoo Cost 💲
The price of Bittnepoo in the USA can vary a lot as they're a designer breed and can start at $1500-$2500. However, the price can vary based on gender, age, color, bloodline, size, breeders reputation, and location.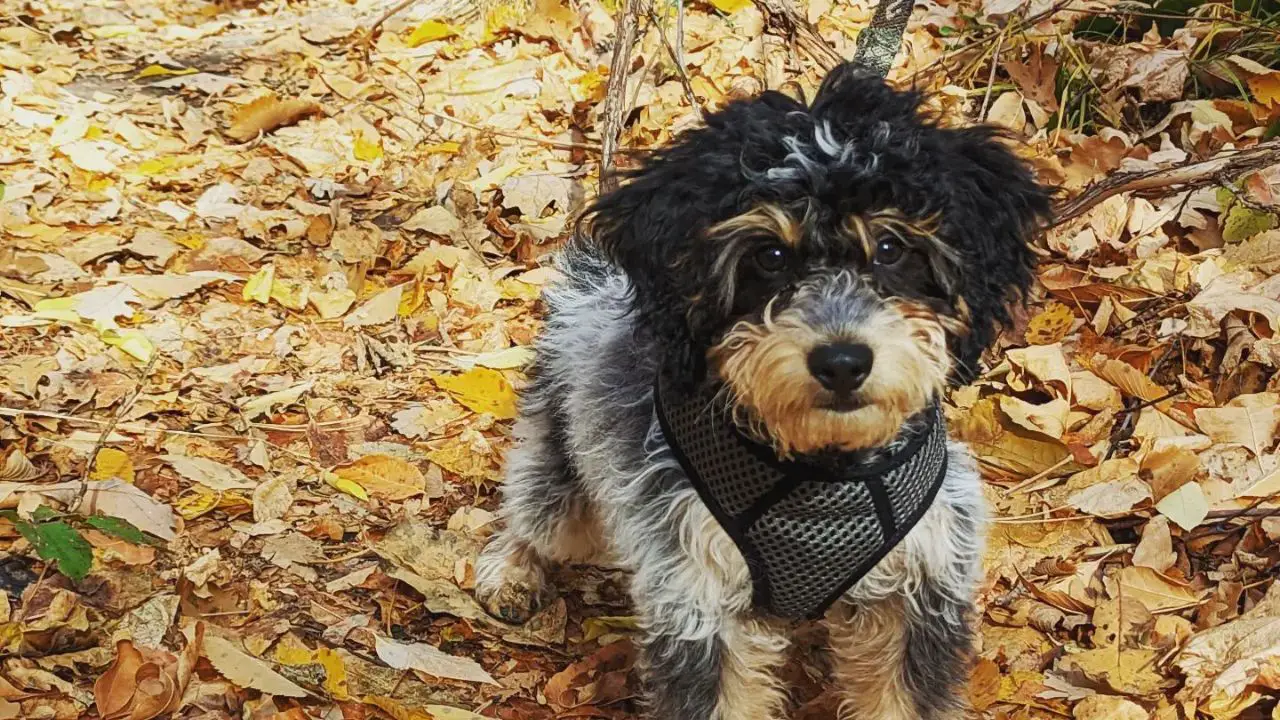 If you're looking to get one from a breeder, make sure you visit them in person so you can see how they've been raised and know you're not getting them from a puppy mill. Also, remember to factor in costs such as their medical bills, food, vaccinations, toys, and more.
Conclusion ✔️
The Brittany Poodle mix is an extremely social and trainable dog to own. It is not an aggressive breed; it's very loving and a great dog to have around family. They're also great dogs to own if you have lots of allergies, as they're hypoallergenic and don't shed much. In comparison to other designer breeds, they're costly, costing a minimum of $1500-$2500 depending on the location you're based in. 
We are sorry that this post was not useful for you!
Let us improve this post!
Tell us how we can improve this post?
Marko is the founder and author at PoodleHQ, where he blends profound expertise with formal training in Animal Behavior and Canine Genetics. With multiple generations of poodles under his care, he's a breed connoisseur, honored with the Canine Care Excellence Award and lauded by the International Pet Enthusiasts Association.